Analytics
Know the real-time insights of an app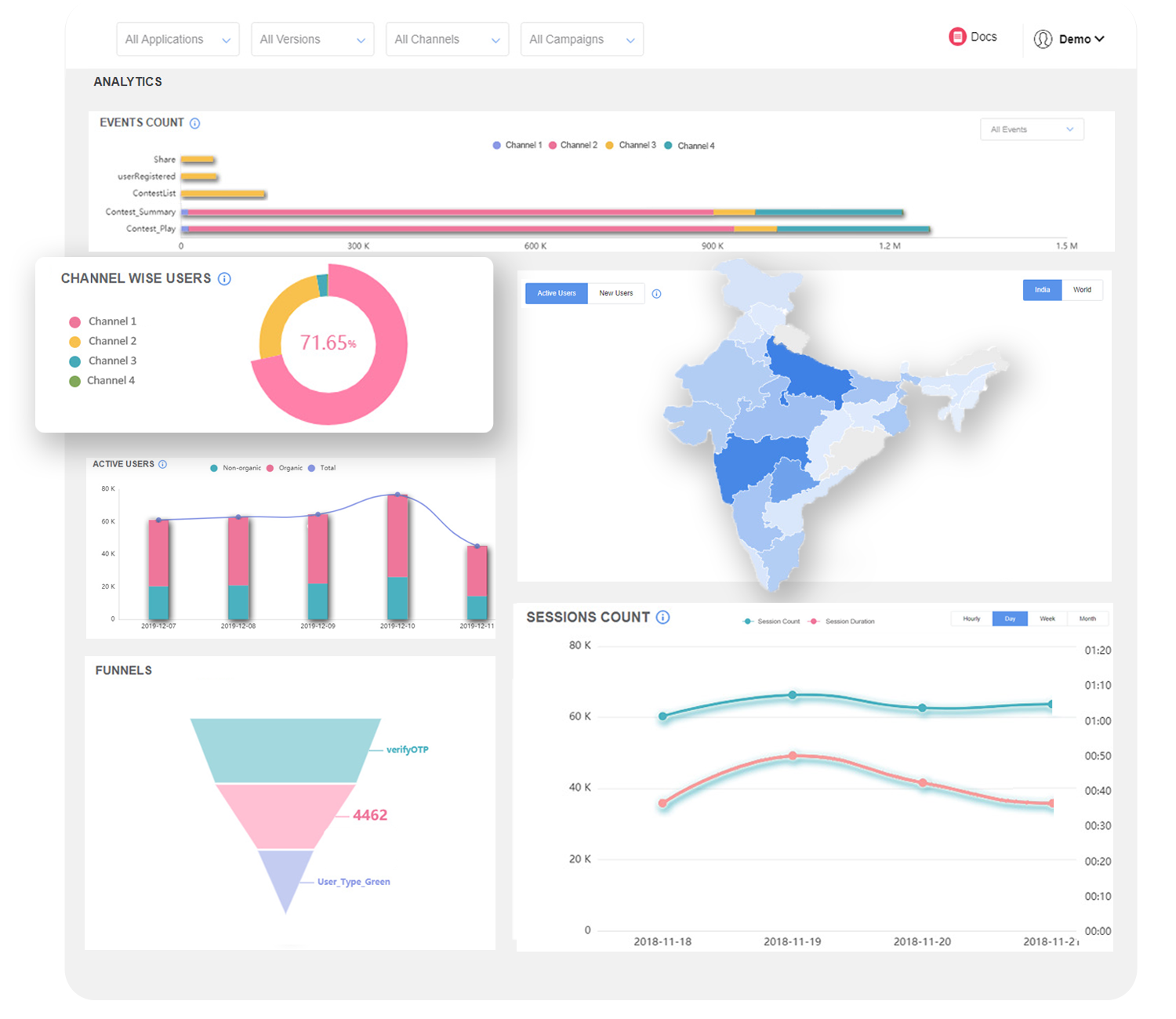 Our Features
Analytics one of the major and important components is to measure the performance of your app to help you make informed decisions. With AdGyde, App Marketers can effectively attribute each app install as well as in-app events to the media source that originated it.
While measuring and analysing the analytical data, we maximize and generates a complete understanding between a user and an app such as:
What's the user's age and gender?
From which location does a user originate?
How many users are regularly active on your app?
How much time does a user spend on your app in a day?
What paths does a user take while navigating inside the app?
etc.
In addition to this, mobile app analytics also helps the app marketers about the end user's interaction with the app, wherein it focusses on the performance of marketing campaigns and a lot more. Thus, AdGyde analytics helps the app marketers to have a look at user's interaction ranging from impression to click to install to post-install engagement as well.
Also, our analytics would be able to show all the users acquired by an application that delivers, orders at an exceptionally low price. Additionally, it can show who all users ordered/transacted after installing the application.
Thus, all such analytical data is shown by AdGyde mobile app analytics that truly allows the app marketers to optimize the ad campaigns.
Your awesome ideas and our analytics can exalt your business
Let's get started.