Attribution : Deep Linking
Evoke a specific page in an app through Uni-Link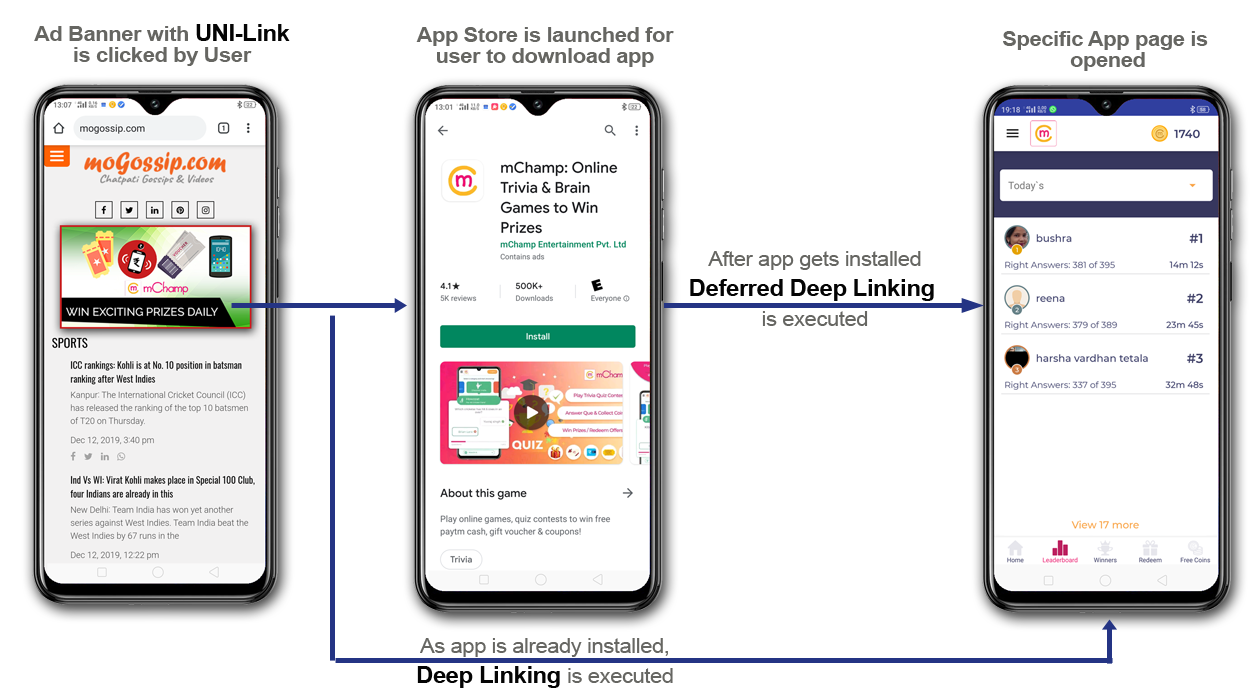 How it helps
AdGyde's Deferred Deep Link/ Deep Link helps the advertiser to redirect the users to a specific page within the app through its Uni-Link campaign. If an advertiser intends to increase the registration of the app, he can direct his user directly to the registration page using this feature.
AdGyde's Uni-Link has an ability to detect the app's presence in the device and thus, get the targeting done through the Deep Link to the existing users. On the other hand, direct the new users to first install the app and then, on the first launch, redirects them to the Deferred Deep Link i.e. the desired screen.
Basically, in Deferred Deep Link, the users don't have the app installed in their mobile so firstly, they are sent to the Play Store/App Store to download and install the app. After the first launch of the app, the user will be redirected to the desired page and not the landing page. From the second launch/subsequent launches, the app will start from the landing page itself.
How Deep and Deferred Deep Link works?
Deep Linking works when a user clicks on the link of the campaign. If the app is installed then, Deep Link could be easily and directly used to direct a user at the specified page. Whereas, if the app is not installed then the campaigns would run normally via which the user would be able to install and launch the app first. On the first launch of the app, Deferred Deep Link will be used to direct the user to the specific page, in all subsequent launches Deferred Deep Link will play no role.
Your awesome ideas and our analytics can exalt your business
Let's get started.