Attribution : Fraud Analysis
Now Track all Fraud Installs in a jiffy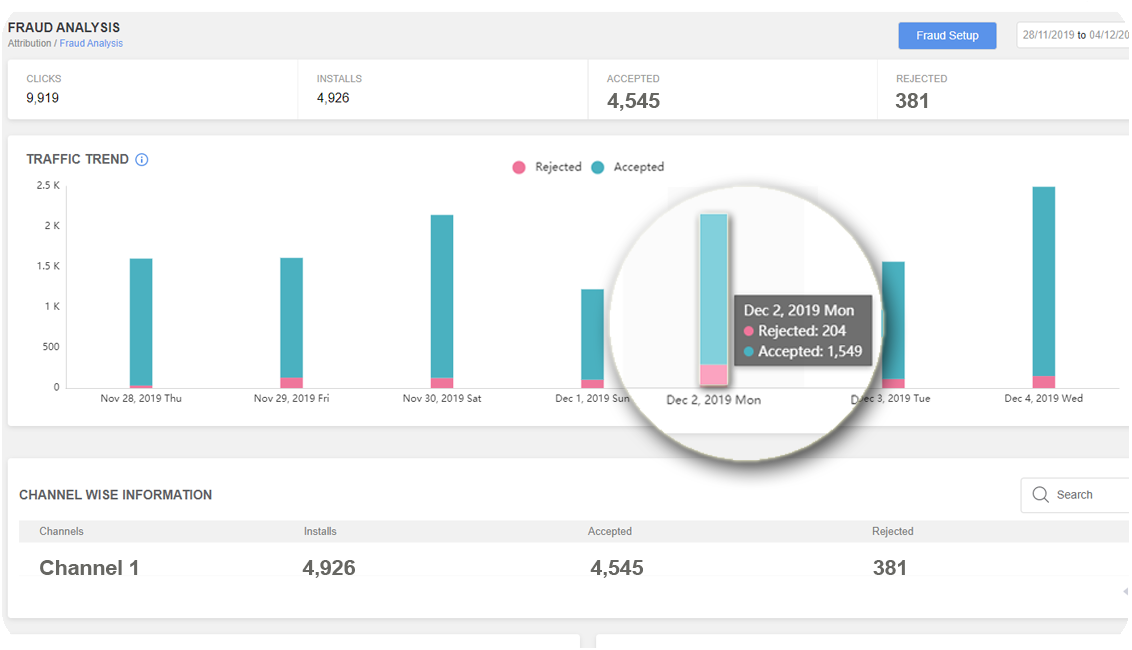 How it helps
Have you ever thought that the non-organic installs you're getting for your app are genuine or fraud? Fraud installs can eat up nearly half of your marketing budgets. AdGyde helps you to secure your budget by detecting the Fraudulent installs for you.
The Fraud traffic trend describes the genuineness of installs that have occurred from different campaigns and different channels. Fraud traffic can cause you a major loss that you could ever imagine. AdGyde with its Fraud Detection (anti-fraud solution) feature helps in saving your budget while stopping the mobile ad fraud in real-time. We provide clear data segregating the Fraud traffic from genuine traffic and thereby, you can raise your campaign performance without paying any amount for fraud installs and hence, increasing ROAS.
What Fraud Installs do?

It overshadows the best channels with which high-quality traffic is generating
Spoils or ruin the accuracy in data and information
Acts as an obstacle in knowing which data pattern is working smartly to spend smarter
AdGyde is all here for the safeguard and protection of app detecting the number of Fraud installs.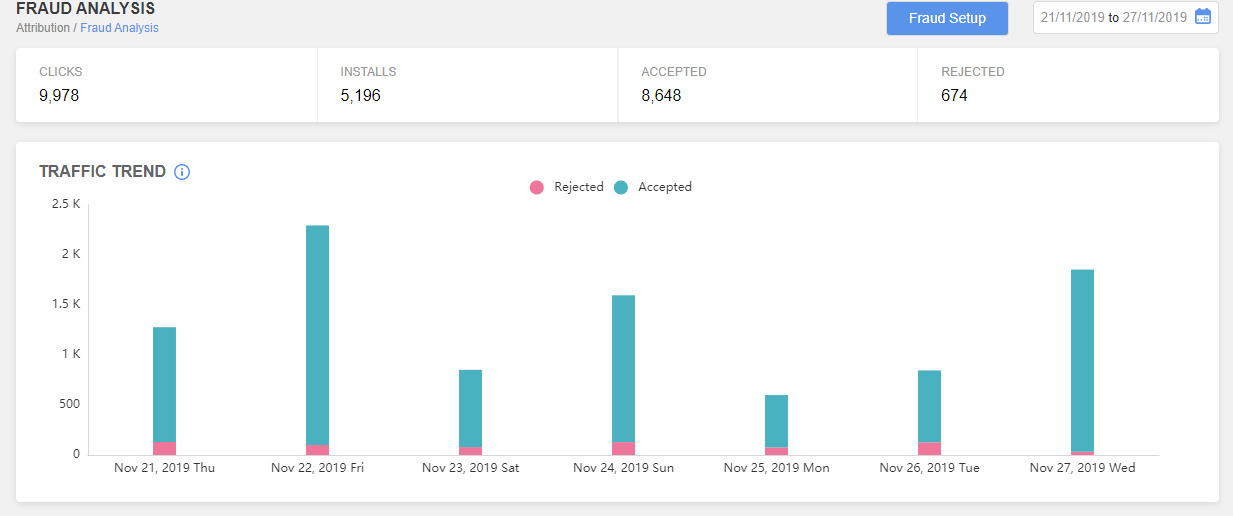 We have a cutting-edge Fraud Detection component for all via which you will be able to receive the best in class fraud prevention solution. We provide accurate metrics via which you can easily eliminate the fraud traffic from the campaign which is generating it. Our provided fraud insights are completely based on the data that are accurate as well as completely up to date. Therefore, we believe in "quick detect and to take action to prevent – FRAUD".
We also provide Fraud data with the help of our associated partners like mFilter and FraudScore that helps the app marketers with complete monitoring of mobile ad campaigns as well as easily detects fraud activities. With such a specialty, you would be also able to save the maximum of your budget.
Fraud Setup
Fraud Setup is a very easy process that requires only 1 step of Fraud Setup. Below are the steps to guide you through the Fraud Setup Process:
Click on Create Fraud Setting
Click on PARTNER INTEGRATION TEST
Drag the bar to adjust your Minimum Install Time
Click on Update
Following all such steps, you are ready for Fraud Setup.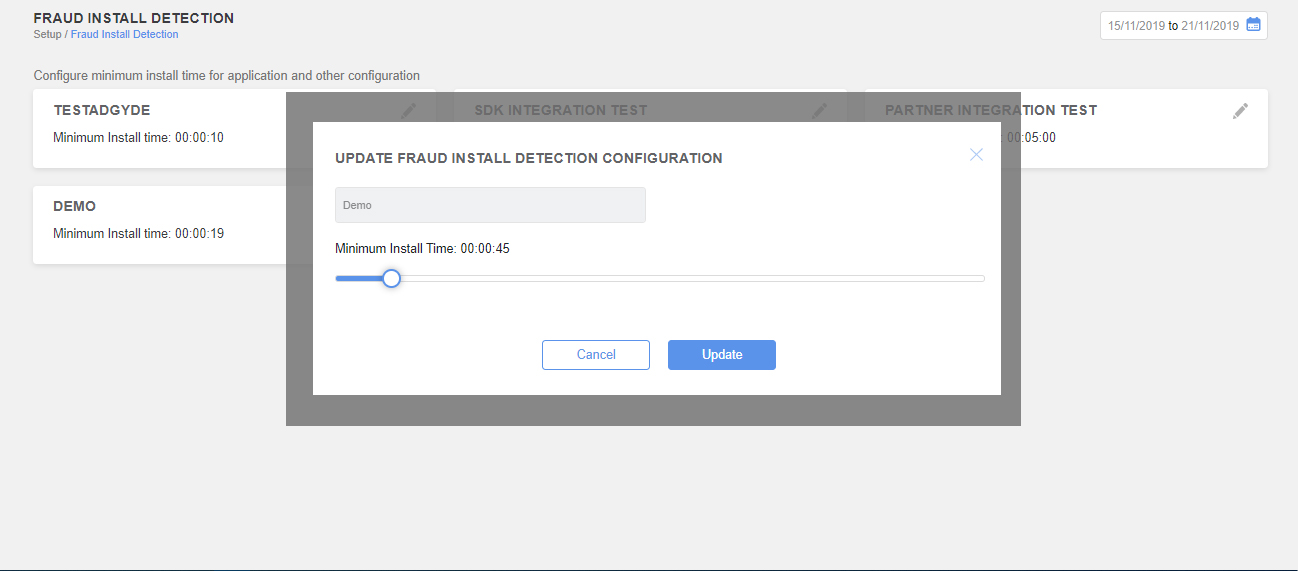 Your awesome ideas and our analytics can exalt your business
Let's get started.