Attribution : User Flow
Seamless User Journey within the App Creating Perpetual Path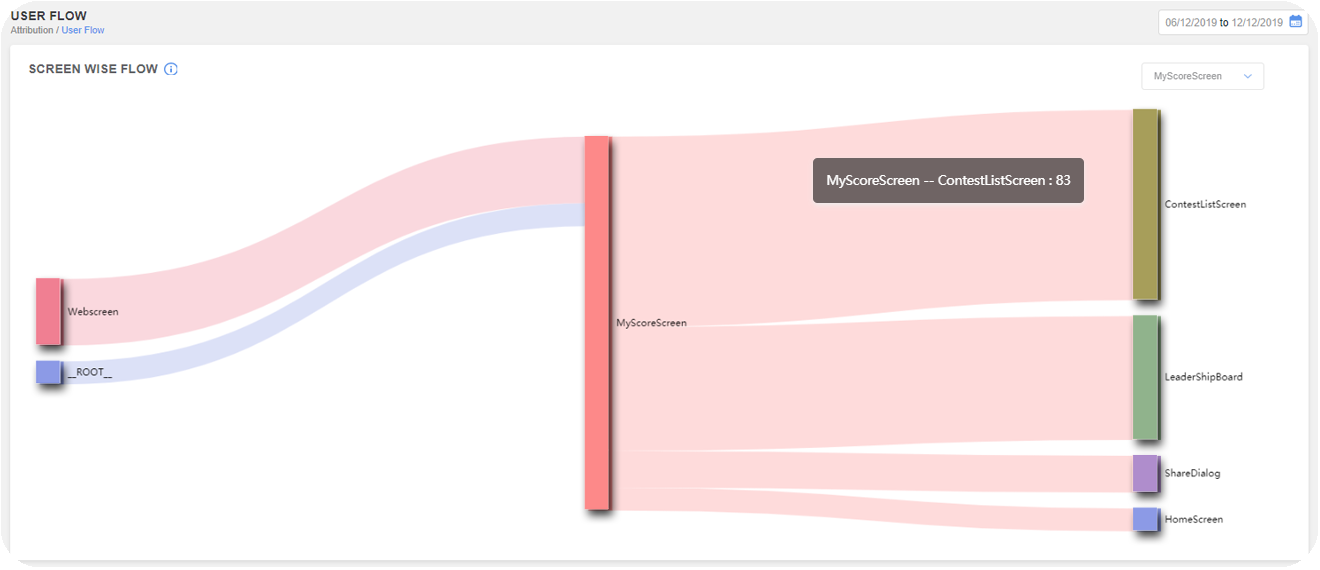 How it helps
The journey of a user depicting inflow and outflow from screens within your app is known as User Flow. With an easy to digest format of such a feature, you would be easily able to understand that the users are making what path to interact with the app.
AdGyde's User Flow feature shows how the users of your app are navigating within it. In fact, the best part of this feature is that you can easily see and calculate the mandatory stats such as Impressions, Number of Sessions including the inbound and outbound of the screen that relates to it.
In the below mentioned image of a Contest App depicting My Score Screen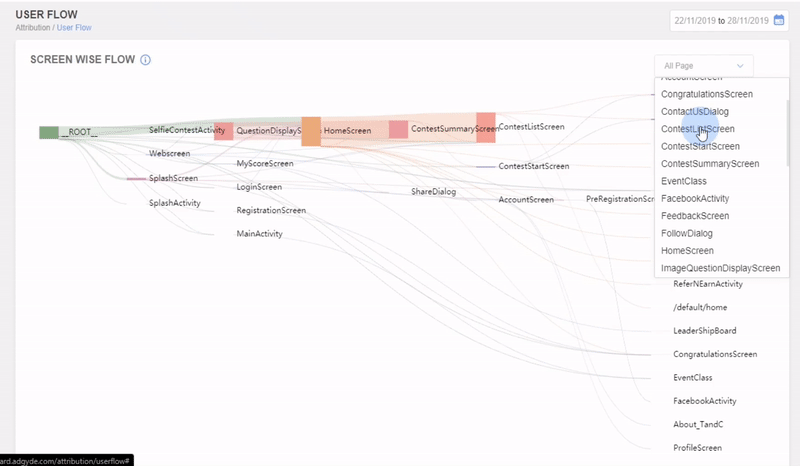 A user is entering from Web Screen and Root towards the My Score Screen which shows User's Inflow. On the other hand, the users from My Score Screen going towards different screes like Contest List Screen, Leader Ship Board, Home Screen, Share Dialog are shown as User's Outflow.
These visits of a user from screen to screen is termed as User Flow.
Also, User Flow tells that which screen of the app is most viewed, and which is less viewed. Via this, you can improve the less visited screen with variation in your offerings and other important screens as well which would enhance the attractiveness of the app that automatically leads to attracting more users. AdGyde helps you in knowing that from which screen does the user enter and from which screen does he exit discovering the important screens at any point in time.
Your awesome ideas and our analytics can exalt your business
Let's get started.