Attribution : User Acquisition
Target the right niche to acquire quality users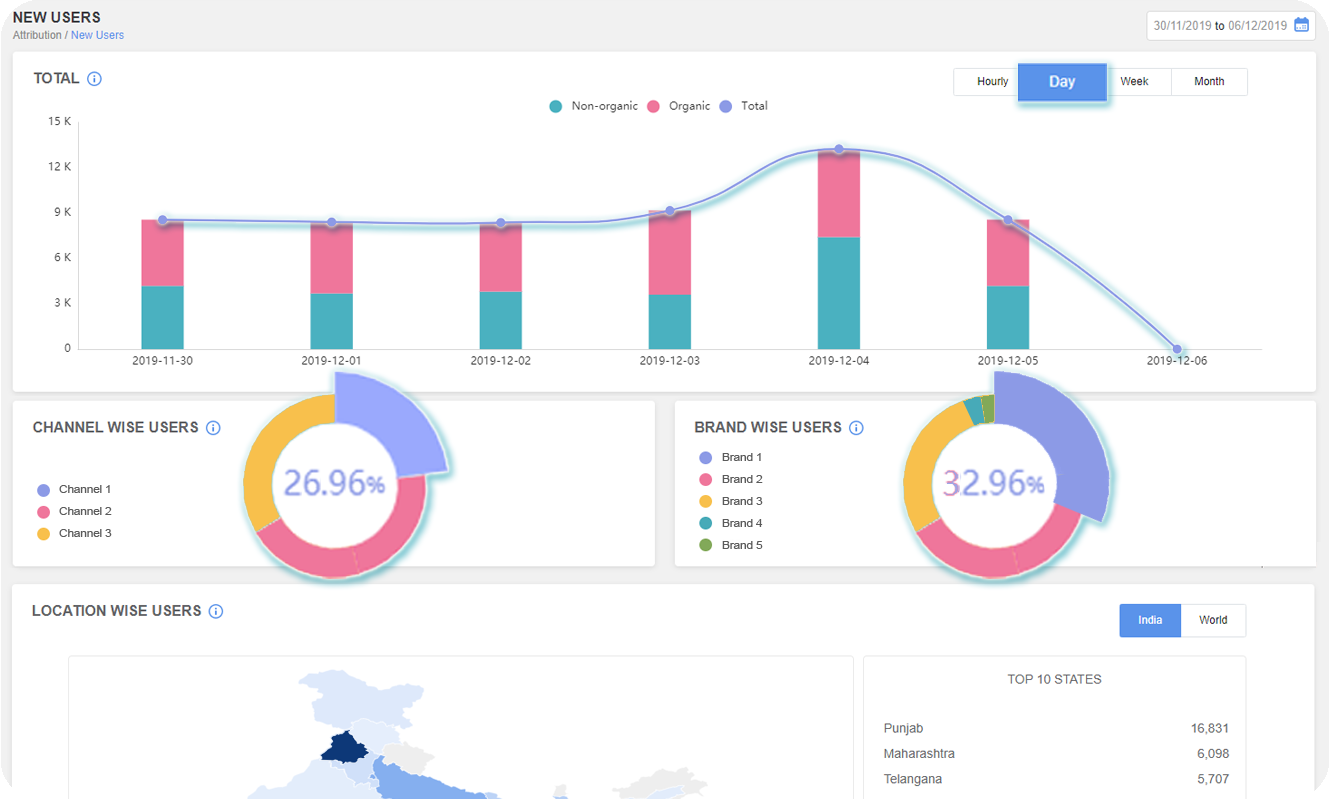 How it helps
When new users are acquired, they can either be new or the users who were already acquired by other partners. These users are not counted as new users, but we show them as re-attributed users. Moreover, such users are not attributed to a new channel therefore, an app marketer doesn't have to pay for the same user again but with the count on the dashboard, he can view the real acquired number of users – New and Re-attributed. AdGyde shows 4 kinds of New Users such as:
Total: It shows the Sum of Daily New Users for the selected date range.
Weekly: Shows New Users Count who used the app once in the last 7 days.
Monthly: Shows New Users from today to last month. (24*7).
Today: Shows the New Users count for today's users.

Our analysis helps the app marketers to optimize a better User Acquisition strategy giving a complete insight into an app. It also allows you to obtain the data to discover your user's interest and attention to decrease your app's churn rate. Also, we render the best result aiming in producing complete transparency in User Acquisition Campaigns.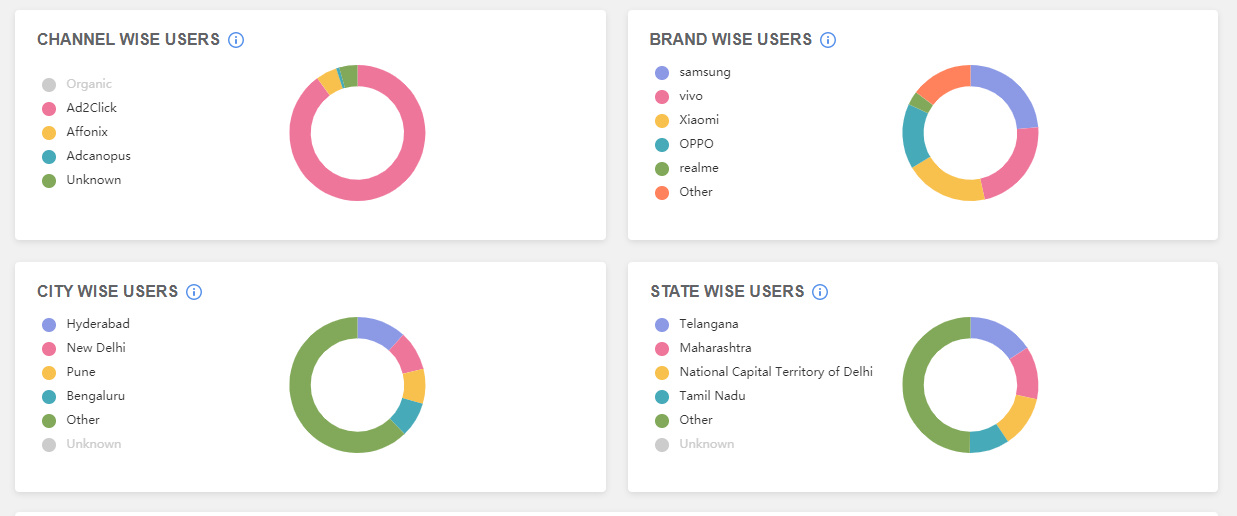 Geolocation:
AdGyde also helps the advertisers in identifying the users acquired from multiple channels, campaigns based on Location drilled down to state & city level and segregated by different Age group and Gender.
We show the number of users who have launched the app once in a given day. We can determine the active user with respect to their age group and gender belonging to different Location. This means that from which place the user has launched your app can be easily get tracked.
Also, we provide full transparency in the data accuracy from which Location the app has been installed by the user and from which Location the maximum and a minimum number of installs have taken place. Moreover, analysis of the state and city wise number of users helps in targeting your campaign, especially where the potential is more.
Your awesome ideas and our analytics can exalt your business
Let's get started.