Attribution
Ease of measuring the effectiveness of your App-Install Campaigns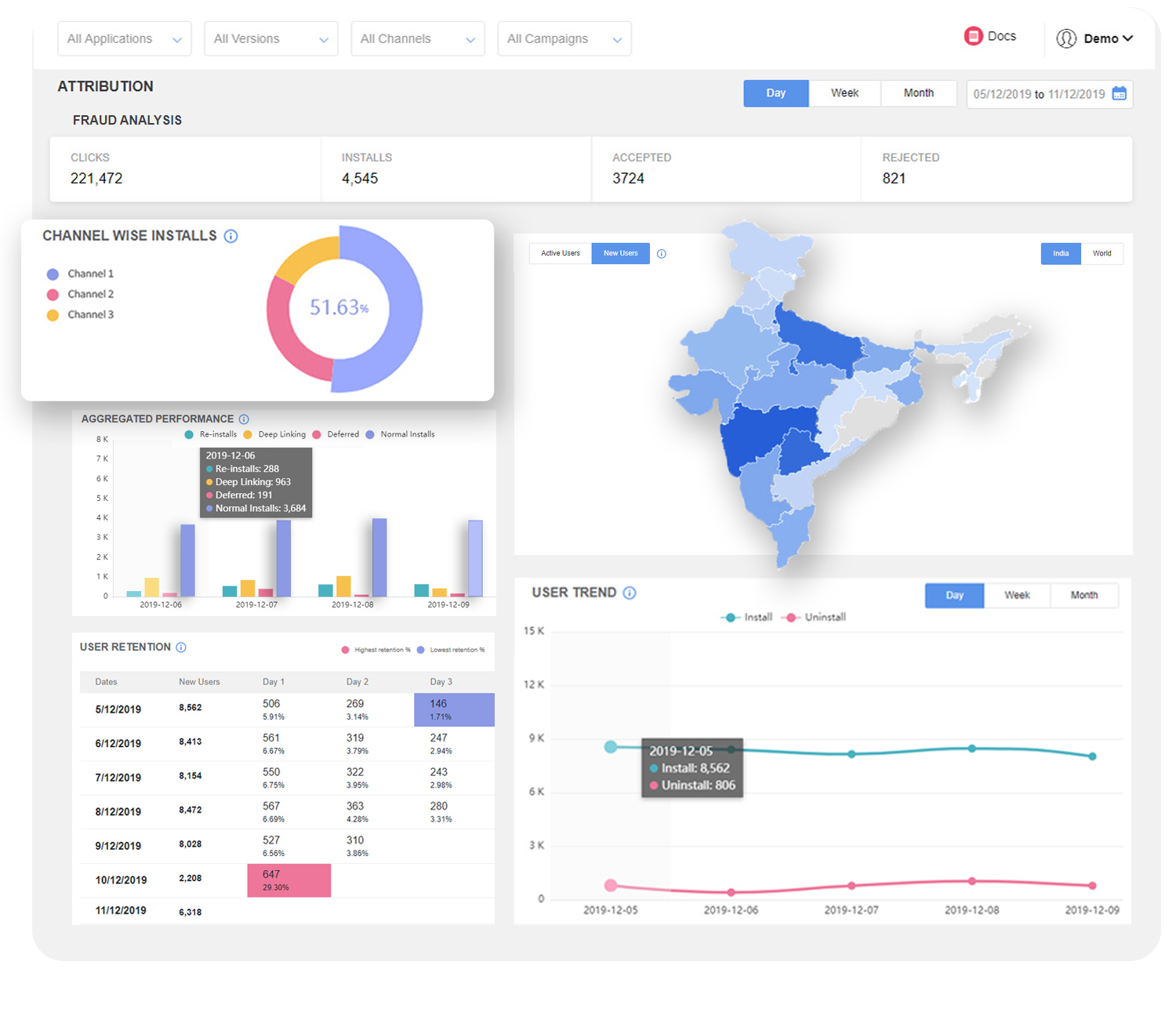 Our Features
Know every source that originates the new users. AdGyde tells which channel/partner or network drives the users, by tracking and attributing it in real-time. We provide the granular insights of the mobile measurement.
Attribute every app install driven through the marketing campaign and the source that drove it. Aggregating all the data of the campaign like an Impression, Click, Install, Re-Attribution and Deferred Deep Linking. We determine that from which channel/partner or network does the install originate. You will be exactly knowing which ad network delivers which users, how the app is being installed, User Flow, Post-Install Events, etc. Every such feature is shown by AdGyde helping the app marketer in targeting the user segments and to discover the best channel, in turn improving the ROAS.
Also, Mobile Attribution comprises varied advanced technologies like Deep Linking, Real-Time Data Capturing, Fraud Detection, etc. where Fraud Detection guarantees you to pay only for the genuine installs keeping your data accurate and budget secure. Undoubtedly, a strong Attribution would always help you to focus on your mobile measurement for which you need accurate data with superior performance for Retargeting and User Acquisition Campaigns.
Your awesome ideas and our analytics can exalt your business
Let's get started.