Analytics : Funnel
Track user's event to event conversion journey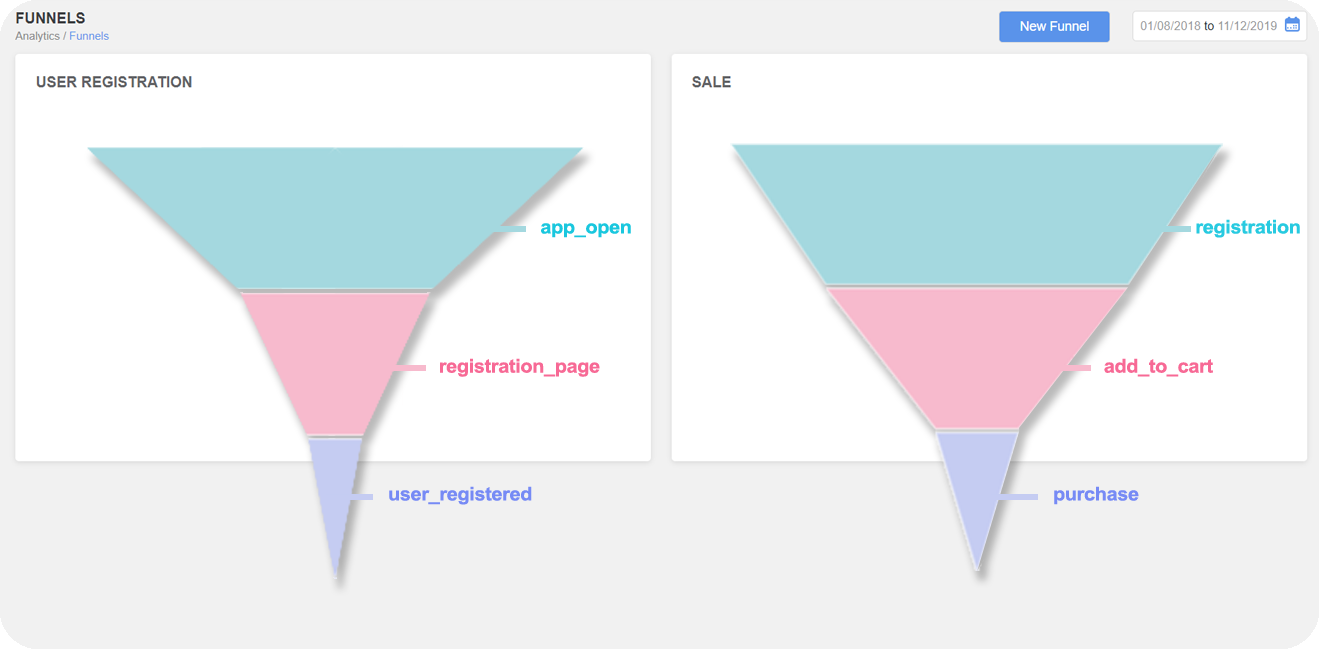 How it helps
To know a better sense of user's navigation within the app and tracking their defined behavioural path. In other words, the connection between in-app events over which the user is performing some task and make some significant action like an install, or a sign-up, add to cart or purchase, etc. AdGyde shows the conversion in the form of a funnel, refining the users who have performed the actions in a sequential manner from beginning to the end as intended.
Funnel involves a series of events that leads to a furnished goal. Funnel analysis is important and effective in calculating the conversion rates depending on the user's actions over the intended event. It is also very helpful in the identification of the user's journey within the app and to understand where they are dropping off.
Suppose, there is an E-Commerce app having 3 events like Login, Add to Cart, and Purchase. Funnel will completely show defined events like how many users have logged in, registered themselves and have performed a purchase. Passing all such events will show a complete Funnel.
For instance, 200 users logged into the app around 150 added some product to a cart i.e. 75% users passed to the next level of the Funnel. Out of these 150 users, 100 users successfully purchased a product i.e. around 67% of users passed to the next final level. This representation of users passing from one event to another is represented as a Funnel.
The Funnel would help you in knowing the user's interest that how users are navigating within the app ranging from the beginning to the last event. If a case of an E-Commerce app, if a user is making a transaction ranging from login to purchase, then the obtained conversion rate will also show the valuable user.
Whereas, it all depends on the type of events placed within the app and the events chosen to create the Funnel, which means that the conversion rates describing the valuable users are totally based on the types of events within it and the app marketer's decision.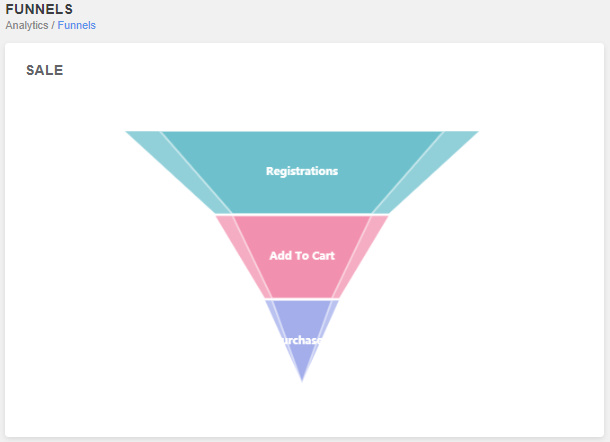 Your awesome ideas and our analytics can exalt your business
Let's get started.